Graduates of the department makes a significant contribution to the development of science and industry, led by powerful companies and organizations both in Ukraine and abroad. Many graduates are leading experts in the field of computer and use of information technology in different organizations and companies. Among the graduates of the department are:
presidents of companies, "Softline Ukraine" and "ComputerLand";
Director of companies: ABB "Energoservis" and JSC "ITK", "Ukrainian processing center;
chiefs and leading experts firms: "ANTEC", "UNITY-BARS", "Utel", "Global-Ukrain", "HANSA SOLUTIONS", "Total Solutions" computer center of Kiev heating systems;
leading experts on the use of computer networks, "National Bank", bank "Nadra", "Khreschatyk"
National Academy of Sciences' Institute of Cybernetics ", JSC" Quasar-Micro Techno ", JSC" Diawest ", LLC" TIMLOH UKRAINE ", JSC" Meridian "named S.P.Korolova, LLC" AnalitTehTsentr ";
LLC «Luxoft Ukraine», LLC "LVT program", Institute of Petroleum Sciences of Ukraine, JSC "Pivdenteploenergomontazh", "Scientific and Production Center" Promtehnolohiya "," Center for Ecological Monitoring of Ukraine "National Academy of Sciences' Institute for Information Recording", National Academy of Sciences of Ukraine "Institute for Nuclear Research ";
The Ministry of Defense, Ministry of Interior, Security Service of Ukraine;
APEPS teachers of the department.
Material taken from the site http://partnerstvo.kpi.ua
Graduates of the department APEPS
Anton Marrero,
Member of the supervisory board of the consortium Intecracy Group,
Honorary president of the company "Softline-IT".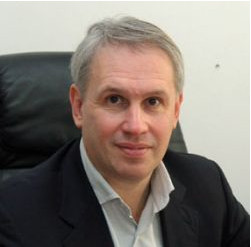 "I've never stayed on what has been achieved. We constantly communicate with partners with talented young people who come to us with their ideas and projects.If we liked this idea, we invest money, creating new jobs, new products and services. Not every business eventually become profitable, but it happens all over the world - according to statistics, only every fifth startup makes a profit. And that's OK".
Dmitry Sholomko,
Business Development Manager at Google in Ukraine.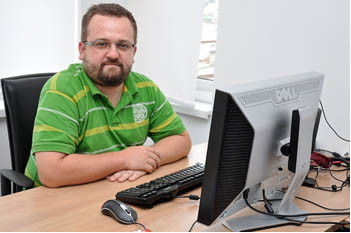 Before Dmitry Sholomkoto head representative ukrainian officeof the company, he had been a freelance consultative Google. Previously, he was managing partner of UBL - consulting company in telecommunications and IT. In addition, before that Dmitry Sholomko worked like commercial director of th site AtlasUA.net, Ukrainian branch of infotainment portals Atlas in the Czech Republic and Slovakia, as well as collaborated with site statistics Bigmir.net.