Alexander A. Gagarin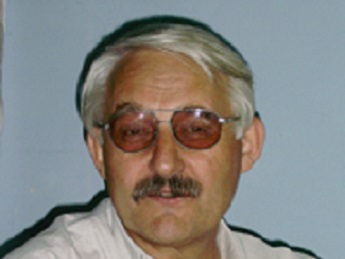 Gagarin Alexander,
Ph.D., associate professor.
In 1971 he graduated from Kyiv Polytechnic Institute electronic computers and received his degree as an electrical engineer with a computer service. In 1987 he defended his thesis on specialty 05.13.11 - mathematical and software computer systems, systems and networks on "building a spetsyalyzyrovannoho alhorytmycheskoho and Provision of software mnohomashynnoho vыchyslytelnoho complex real-TIME."
Teaches: system programming; multimedia systems and WEB-programming.
Publications:
Gagarin AA Titenko SV model of educational content Web-Tree-Net as a basis for integrating knowledge management and continuous training // System Research and Information Technologies. - 2009. - № 1. - P. 74-86.
S.S.Zabara, I.M.Kuzmenko, Yu.D.Scherbashyn Tutorial labeled with MES of Ukraine; "Modeling systems in Matlab environment" Karl: VMUROL "Ukraine", 2010. - 132 p. (List of MES N1 / 11-3186 of 16.04.10).
Gagarin AA Miroshnichenko IV Selecting adaptive systems of experimental data in the energy / AA Gagarin Miroshnichenko IV // Information Support solve environmental and energy problems of sustainable development: monograph [Karaev NV, Levchenko.L.O., Pysmenna U.YE and NSH. /] For zah.red. Lukyanenko S.O, Karaev NV pp 207-220
Gagarin AA, TytenkoS.V.Formalnyy apparatus and software automation build individual learning environment WEB // 6th International Conference "New Information Technologies in Education for All: Learning Environments" on 21-23 November 2011m.Kyyiv with 98- 104.
Gagarin EA, EA Bezpaly, Titenko S.V.Perspektyvy implementing cloud computing in modern higher education. / XVII International Scientific Conference of graduate students, undergraduates and students IAI-2012 intelligent information processing // Type C. -vo NTU "KPI" 2012s.